Every Thursday

Dance: 7:30pm to 10:30pm

Waltz Eclectic Thursday nights at Fulton Park
DJ Dennis Myers, Host Colleen Suzanne
All styles of waltz plus an eclectic mix of other dance music. All ages, all levels. Everyone welcome
Fulton Park C. C., 68 SW Miles, Ptld. Cost: $7
Sat., March 8, 2014

Dance: 7:15pm- 11:30pm
Waltz Ball with Valse Cafe Orchestra
Lesson: 7:15 Rotary Waltz lesson by Dean Paton
Dance: 8:15 - 11:30pm Live Music by Valse Cafe Orchestra, breaks DJ'ed music
Cost: $20 dance and lesson, $15 for dance only,
Norse Hall, 111 NE 11th Ave, Portland
Main Ballroom with open bar and lounge.

Learn more at www.ValseCafeOrchestra.com
Seattle's Valse Café Orchestra coalesced in 1999 with a singular goal: to win the hearts of good dancers with post-modern renditions of dance hall classics. The orchestra's eclectic repertoire celebrates a romantic mélange of bygone eras: Paris in the thirties. Swank Manhattan. The tango clubs of Buenos Aires. Yiddish melancholy. Old Vienna.

Disparate worlds indeed—all connected by the mesmerizing cadence of waltz and the passion of two people dancing in each other's arms.

Playing so many styles of music and hewing true to the art forms of these different genres is a musical challenge. Most musicians today specialize in one or two styles – swing, say, or classical. What sets the Valse Café Orchestra apart is how its players bring to life a breadth of material that stretches from Viennese waltz to American jazz.

"We don't just play great music exceptionally well," said our late Artistic Director Susan Balshor. "Our goal always is to create romantic evenings of fantasy and pleasure."


Sunday, March 16, 2014

Lesson: 10:30 - 11:30 am
Dance: 11:30-2:30 pm
Sunday Waltz Brunch and Dance
10:30 to 11:30 Beginners Lesson by Uwe Hessinger partnered by Colleen Suzanne
11:30 to 2:30pm: Eclectic Dance music djed by Dennis Myers The music we play is a ballroom-like mix of contemporary dance styles: a number of varieties waltz and waltz tempos, swing both east and west coast, two steps, latin and music that you can do both blues and tango style dancing to.

Norse Hall, 111 NE 11th St, Ptld

Cost: $12 for lesson and dance, $10- Dance only
Sat. March 29, 2014

Dance:7:15 -11:00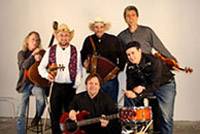 Louisiana Music & Dance Party


Dance to two great Louisiana style bands!
Too Loose Cajun/Zydeco Band &

The Fais Do Do Allstars featuring Reggie Houston, Paul Brainard, Peter Dammann, Steve Kerin & Jeff Evans

Norse Hall 111 NE 11th Ave (NE 11th & Couch) Portland, Oregon

Full bar • All ages Admission $15
Sunday, March 30, 2014

Lesson: 10:30 - 11:30 am
Dance: 11:30-2:30 pm
Fifth Sunday Waltz Brunch and Dance
10:30 to 11:30 Beginners Lesson by Uwe Hessinger partnered by Colleen Suzanne
11:30 to 2:30pm: Eclectic Dance music djed by Dennis Myers The music we play is a ballroom-like mix of contemporary dance styles: a number of varieties waltz and waltz tempos, swing both east and west coast, two steps, latin and music that you can do both blues and tango style dancing to.

Norse Hall, 111 NE 11th St, Ptld

Cost: $12 for lesson and dance, $10- Dance only
Sat. April 5, 2014

Lesson: 7:30 Dance: 8:30 -11:30
Blues Eclectic Saturday Night Dance

Blues, West Coast Swing, Blues, Waltz
Norse Hall, 111 NE 11th St, Ptld
7:30 - Lesson with Marjorie McNair
8:30: DJ: Dennis Myers, The focus of the Blues Eclectic playlist is all blues: There will be various styles of blues from classic to contemporary: blues that swing and blues where you feel the rhythm in your body that gets you to move. It is meant to inspire dancing that has a mutually responsive, flowing connection between partners and allows freedom for improvisation.
Cost: $10 for lesson and dance

Sunday, April 20, 2014

Lesson: 10:30 - 11:30 am
Dance: 11:30-2:30 pm
Sunday Waltz Brunch and Dance
10:30 to 11:30 Beginners Lesson by Uwe Hessinger partnered by Colleen Suzanne
11:30 to 2:30pm: Eclectic Dance music djed by Dennis Myers The music we play is a ballroom-like mix of contemporary dance styles: a number of varieties waltz and waltz tempos, swing both east and west coast, two steps, latin and music that you can do both blues and tango style dancing to.

Norse Hall, 111 NE 11th St, Ptld

Cost: $12 for lesson and dance, $10- Dance only
Sat. May 3, 2014

Lesson: 7:30 Dance: 8:30 -11:30
Blues Eclectic Saturday Night Dance

Blues, West Coast Swing, Blues, Waltz
Norse Hall, 111 NE 11th St, Ptld
7:30 - Lesson with Marjorie McNair
8:30: DJ: Dennis Myers, The focus of the Blues Eclectic playlist is all blues: There will be various styles of blues from classic to contemporary: blues that swing and blues where you feel the rhythm in your body that gets you to move. It is meant to inspire dancing that has a mutually responsive, flowing connection between partners and allows freedom for improvisation.
Cost: $10 for lesson and dancee

Sat. May 10, 2014

Dance:7:30 -11:00
Annual Spring Dance

Norse Hall, 111 NE 11th St, Ptld
Cost: $12 for dance

Sunday, May 18, 2014

Lesson: 10:30 - 11:30 am
Dance: 11:30-2:30 pm
Sunday Waltz Brunch and Dance
10:30 to 11:30 Beginners Lesson by Uwe Hessinger partnered by Colleen Suzanne
11:30 to 2:30pm: Eclectic Dance music djed by Dennis Myers The music we play is a ballroom-like mix of contemporary dance styles: a number of varieties waltz and waltz tempos, swing both east and west coast, two steps, latin and music that you can do both blues and tango style dancing to.

Norse Hall, 111 NE 11th St, Ptld

Cost: $12 for lesson and dance, $10- Dance only
Sat. June 7 &
Sun. June 8,
2014

Richard Powers Social Dance Weekend:
Partnering in Waltz and Social Tango

Norse Hall, 111 NE 11th St, Ptld

Registration opens: Feb. 21
Sunday, June 15, 2014

Lesson: 10:30 - 11:30 am
Dance: 11:30-2:30 pm
Sunday Waltz Brunch and Dance
10:30 to 11:30 Beginners Lesson by Uwe Hessinger partnered by Colleen Suzanne
11:30 to 2:30pm: Eclectic Dance music djed by Dennis Myers The music we play is a ballroom-like mix of contemporary dance styles: a number of varieties waltz and waltz tempos, swing both east and west coast, two steps, latin and music that you can do both blues and tango style dancing to.

Norse Hall, 111 NE 11th St, Ptld

Cost: $12 for lesson and dance, $10- Dance only
Sunday, June 29, 2014

Lesson: 10:30 - 11:30 am
Dance: 11:30-2:30 pm
Sunday Waltz Brunch and Dance
10:30 to 11:30 Beginners Lesson by Uwe Hessinger partnered by Colleen Suzanne
11:30 to 2:30pm: Eclectic Dance music djed by Dennis Myers The music we play is a ballroom-like mix of contemporary dance styles: a number of varieties waltz and waltz tempos, swing both east and west coast, two steps, latin and music that you can do both blues and tango style dancing to.

Norse Hall, 111 NE 11th St, Ptld

Cost: $12 for lesson and dance, $10- Dance only
Sat. July 12, 2014

Lesson: 7:30 Dance: 8:30 -11:30
Blues Eclectic Saturday Night Dance

Blues, West Coast Swing, Blues, Waltz
Norse Hall, 111 NE 11th St, Ptld
7:30 - Lesson with Marjorie McNair
8:30: DJ: Dennis Myers, The focus of the Blues Eclectic playlist is all blues: There will be various styles of blues from classic to contemporary: blues that swing and blues where you feel the rhythm in your body that gets you to move. It is meant to inspire dancing that has a mutually responsive, flowing connection between partners and allows freedom for improvisation.
Cost: $10 for lesson and dancee

Sunday, July 20, 2014

Lesson: 10:30 - 11:30 am
Dance: 11:30-2:30 pm
Sunday Waltz Brunch and Dance
10:30 to 11:30 Beginners Lesson by Uwe Hessinger partnered by Colleen Suzanne
11:30 to 2:30pm: Eclectic Dance music djed by Dennis Myers The music we play is a ballroom-like mix of contemporary dance styles: a number of varieties waltz and waltz tempos, swing both east and west coast, two steps, latin and music that you can do both blues and tango style dancing to.

Norse Hall, 111 NE 11th St, Ptld

Cost: $12 for lesson and dance, $10- Dance only
Sat. July 26,
2014
7pm to 10pm

Summer Waltz Ball at Director Park
Dancing under the stars in Downtown Portland
SW Park and Yamhill


Sat. Aug. 2, 2014

Lesson: 7:30 Dance: 8:30 -11:30
Blues Eclectic Saturday Night Dance

Blues, West Coast Swing, Blues, Waltz
Norse Hall, 111 NE 11th St, Ptld
7:30 - Lesson with Marjorie McNair
8:30: DJ: Dennis Myers, The focus of the Blues Eclectic playlist is all blues: There will be various styles of blues from classic to contemporary: blues that swing and blues where you feel the rhythm in your body that gets you to move. It is meant to inspire dancing that has a mutually responsive, flowing connection between partners and allows freedom for improvisation.
Cost: $10 for lesson and dancee

Sunday, Aug. 17, 2014

Lesson: 10:30 - 11:30 am
Dance: 11:30-2:30 pm
Sunday Waltz Brunch and Dance
10:30 to 11:30 Beginners Lesson by Uwe Hessinger partnered by Colleen Suzanne
11:30 to 2:30pm: Eclectic Dance music djed by Dennis Myers The music we play is a ballroom-like mix of contemporary dance styles: a number of varieties waltz and waltz tempos, swing both east and west coast, two steps, latin and music that you can do both blues and tango style dancing to.

Norse Hall, 111 NE 11th St, Ptld

Cost: $12 for lesson and dance, $10- Dance only
Sat. Aug, 23,
2014
7pm to 10pm

Summer Encore Ball at Director Park
Dancing under the stars in Downtown Portland
SW Park and Yamhill
Sat. Sept. 6, 2014

Lesson: 7:30 Dance: 8:30 -11:30
Blues Eclectic Saturday Night Dance

Blues, West Coast Swing, Blues, Waltz
Norse Hall, 111 NE 11th St, Ptld
7:30 - Lesson with Marjorie McNair
8:30: DJ: Dennis Myers, The focus of the Blues Eclectic playlist is all blues: There will be various styles of blues from classic to contemporary: blues that swing and blues where you feel the rhythm in your body that gets you to move. It is meant to inspire dancing that has a mutually responsive, flowing connection between partners and allows freedom for improvisation.
Cost: $10 for lesson and dancee

Sunday, Sept. 21, 2014

Lesson: 10:30 - 11:30 am
Dance: 11:30-2:30 pm
Sunday Waltz Brunch and Dance
10:30 to 11:30 Beginners Lesson by Uwe Hessinger partnered by Colleen Suzanne
11:30 to 2:30pm: Eclectic Dance music djed by Dennis Myers The music we play is a ballroom-like mix of contemporary dance styles: a number of varieties waltz and waltz tempos, swing both east and west coast, two steps, latin and music that you can do both blues and tango style dancing to.

Norse Hall, 111 NE 11th St, Ptld

Cost: $12 for lesson and dance, $10- Dance only
Sat. Oct. 4, 2014

Lesson: 7:30 Dance: 8:30 -11:30
Blues Eclectic Saturday Night Dance

Blues, West Coast Swing, Blues, Waltz
Norse Hall, 111 NE 11th St, Ptld
7:30 - Lesson with Marjorie McNair
8:30: DJ: Dennis Myers, The focus of the Blues Eclectic playlist is all blues: There will be various styles of blues from classic to contemporary: blues that swing and blues where you feel the rhythm in your body that gets you to move. It is meant to inspire dancing that has a mutually responsive, flowing connection between partners and allows freedom for improvisation.
Cost: $10 for lesson and dancee

Sunday, Oct. 19, 2014

Lesson: 10:30 - 11:30 am
Dance: 11:30-2:30 pm
Sunday Waltz Brunch and Dance
10:30 to 11:30 Beginners Lesson by Uwe Hessinger partnered by Colleen Suzanne
11:30 to 2:30pm: Eclectic Dance music djed by Dennis Myers The music we play is a ballroom-like mix of contemporary dance styles: a number of varieties waltz and waltz tempos, swing both east and west coast, two steps, latin and music that you can do both blues and tango style dancing to.

Norse Hall, 111 NE 11th St, Ptld

Cost: $12 for lesson and dance, $10- Dance only
Sat. Nov. 1,
2014
7pm to 10pm

Dance Eclectic Fall Dance
Norse Hall, 111 NE 11th St, Ptld
Cost: $12 for dance
Sat. Nov 8, 2014

Lesson: 7:30 Dance: 8:30 -11:30
Blues Eclectic Saturday Night Dance

Blues, West Coast Swing, Blues, Waltz
Norse Hall, 111 NE 11th St, Ptld
7:30 - Lesson with Marjorie McNair
8:30: DJ: Dennis Myers, The focus of the Blues Eclectic playlist is all blues: There will be various styles of blues from classic to contemporary: blues that swing and blues where you feel the rhythm in your body that gets you to move. It is meant to inspire dancing that has a mutually responsive, flowing connection between partners and allows freedom for improvisation.
Cost: $10 for lesson and dancee

Sunday, Nov. 16, 2014

Lesson: 10:30 - 11:30 am
Dance: 11:30-2:30 pm
Sunday Waltz Brunch and Dance
10:30 to 11:30 Beginners Lesson by Uwe Hessinger partnered by Colleen Suzanne
11:30 to 2:30pm: Eclectic Dance music djed by Dennis Myers The music we play is a ballroom-like mix of contemporary dance styles: a number of varieties waltz and waltz tempos, swing both east and west coast, two steps, latin and music that you can do both blues and tango style dancing to.

Norse Hall, 111 NE 11th St, Ptld

Cost: $12 for lesson and dance, $10- Dance only
Sunday, Nov. 30, 2014

Lesson: 10:30 - 11:30 am
Dance: 11:30-2:30 pm
Sunday Waltz Brunch and Dance
10:30 to 11:30 Beginners Lesson by Uwe Hessinger partnered by Colleen Suzanne
11:30 to 2:30pm: Eclectic Dance music djed by Dennis Myers The music we play is a ballroom-like mix of contemporary dance styles: a number of varieties waltz and waltz tempos, swing both east and west coast, two steps, latin and music that you can do both blues and tango style dancing to.

Norse Hall, 111 NE 11th St, Ptld

Cost: $12 for lesson and dance, $10- Dance only
Sat. Dec. 6,
2014
7pm to 10pm

Dance Eclectic Holiday Dance
Norse Hall, 111 NE 11th St, Ptld
Cost: $12 for dance
Sat. Dec. 13, 2014

Lesson: 7:30 Dance: 8:30 -11:30
Blues Eclectic Saturday Night Dance

Blues, West Coast Swing, Blues, Waltz
Norse Hall, 111 NE 11th St, Ptld
7:30 - Lesson with Marjorie McNair
8:30: DJ: Dennis Myers, The focus of the Blues Eclectic playlist is all blues: There will be various styles of blues from classic to contemporary: blues that swing and blues where you feel the rhythm in your body that gets you to move. It is meant to inspire dancing that has a mutually responsive, flowing connection between partners and allows freedom for improvisation.
Cost: $10 for lesson and dancee

Sunday, Dec. 21, 2014

Lesson: 10:30 - 11:30 am
Dance: 11:30-2:30 pm
Sunday Waltz Brunch and Dance
10:30 to 11:30 Beginners Lesson by Uwe Hessinger partnered by Colleen Suzanne
11:30 to 2:30pm: Eclectic Dance music djed by Dennis Myers The music we play is a ballroom-like mix of contemporary dance styles: a number of varieties waltz and waltz tempos, swing both east and west coast, two steps, latin and music that you can do both blues and tango style dancing to.

Norse Hall, 111 NE 11th St, Ptld

Cost: $12 for lesson and dance, $10- Dance only
New Year's Eve: The Big Dance