Every Thursday

Dance: 7:30pm to 10:30pm

Waltz Eclectic Thursday nights at Fulton Park
DJ Dennis Myers, Host Colleen Suzanne
All styles of waltz plus an eclectic mix of other dance music. All ages, all levels. Everyone welcome
Fulton Park C. C., 68 SW Miles, Ptld.
Cost: $7
Director Park Ball Tickets
Only lead tickets are available for both the Black & White Ball and Encore Ball at this time. If you wish to be placed on the wait list for either dance, please Dennis at PortlandDanceEclectic@gmail.com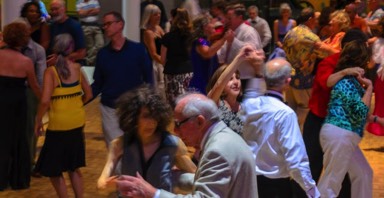 The Sixth Annual Black and White Ball is at Director Park on Saturday, July 25. The Encore Ball will be Saturday, August 22

Tickets for both th Black and White Ball (July 25) and the Encore Ball (Aug.22) will be available online for the general public beginning 6/7. The cost online will be $25.

Attendance to both dances will be limited to provide for comfortable dancing and lead/follow balancing.

Sat. July 11, 2015

1pm to 4:30pm
Lenora's Room,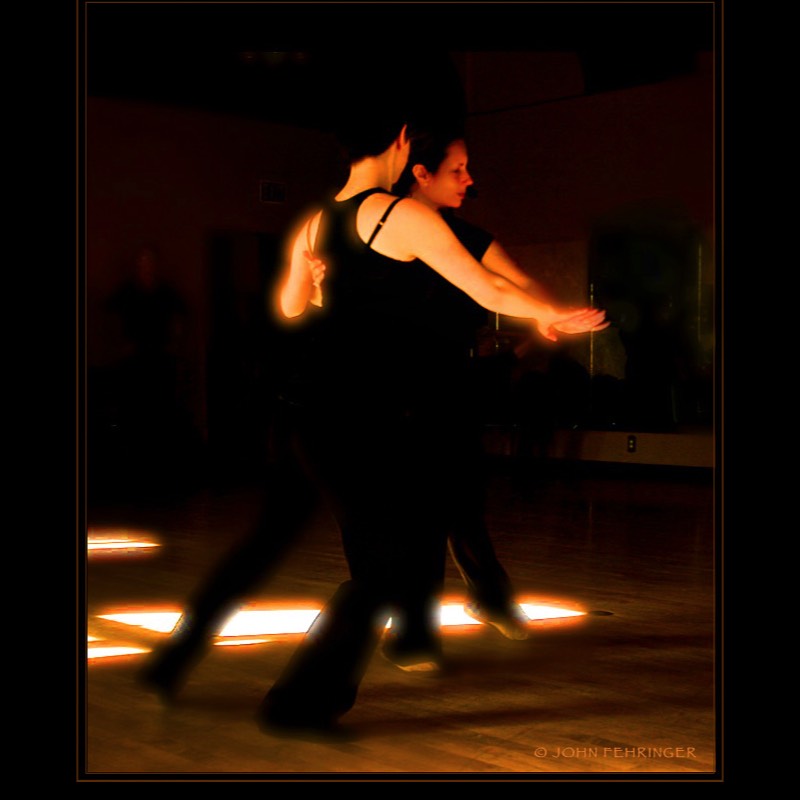 These workshop are all-level workshops. In Workshop 1 they'll cover some of the basics that you'll need to know for the following two. For workshop 2 and 3, 1 is a pre-requisite.
When the Body Swings the Blues with Seattle's Lilli Ann and Claire Carey
You've taken waltz classes with them, so you know how good they are. Don't miss this series of three workshops on Saturday July 11th.

Dancing is all about communication. If you could amp up the listening and refine the lead and following on both sides of the equation, what would you have? More fun and a more lively conversation. Lilli Ann and Claire have been teaching a wide variety of dances for many years, but no dance more than West Coast Swing has imbued their thinking about the conversation and how it can be beautifully communicated. Momentum created, shaped and passed back and forth describes this interaction. Working with a platform of Blues- read no special footwork- they will take you through how to create clarity, hit a moment, to define and expand motion and how each partner creates the connection that allows for a conversation rich in nuance and play. Whether you know Blues, West Coast Swing or neither, you will find elements to improve all your dancing.

You'll experience how the connection and body shaping makes turns and rolls gentle and successful and how body led motion creates a dance whispered.
Sat. July 11, 2015

Lesson: 7:15 Dance: 8:00 -11:15
Summer Dance Celebration
A Special Playlist of Eclectic Favorites: Waltz, Swing- East & West Coast, Two Steps, Latin, Blues
Norse Hall, 111 NE 11th St, Ptld Main Ballroom
• Dress: ?Its summer time
• Enjoy an air conditioned hall, decorations and treats.
• Dance on Portland's premier large dance floor.
• No host bar and lounge open.

7:00 - Lilli Ann and Claire Carey will give an all levels class
8:00: DJ: Dennis Myers,
Cost: $15 for lesson and dance, $12 for dance

Sunday, July 19, 2015

Lesson: 10:30 - 11:30 am
Dance: 11:30-2:30 pm
Sunday Waltz Brunch and Dance
10:30 to 11:30 Introduction to Waltz: Lesson by Uwe Hessinger and Colleen Suzanne
11:30 to 2:30pm: Eclectic Dance music djed by Dennis Myers The music we play is a ballroom-like mix of contemporary dance styles: a number of varieties waltz and waltz tempos, swing both east and west coast, two steps, latin and music that you can do both blues and tango style dancing to.

Norse Hall, 111 NE 11th St, Ptld

Cost: $12 for lesson and dance, $10- Dance only
Sat. July 25, 2015

Dance: 7:00 -10:00
Annual Black and White Ball at Director Park

SW Park and Yamhill Sts. Portland
Tickets available first week of June online and at dances

Sat. Aug. 1 , 2015

Lesson: 7:30 Dance: 8:30 -11:00
Blues Eclectic Saturday Night Dance

Blues, West Coast Swing, Blues, Waltz
Norse Hall, 111 NE 11th St, Ptld
7:30 - Lesson with Marjorie Taylor
8:30: Guest DJ, Dennis Myers, The focus of the Blues Eclectic playlist is all blues: There will be various styles of blues from classic to contemporary: blues that swing and blues where you feel the rhythm in your body that gets you to move.
Cost: $10 for lesson and dance

Sunday, August 16, 2015

Lesson: 10:30 - 11:30 am
Dance: 11:30-2:30 pm
Sunday Waltz Brunch and Dance
10:30 to 11:30 Introduction to Waltz: Lesson by Uwe Hessinger and Colleen Suzanne
11:30 to 2:30pm: Eclectic Dance music djed by Dennis Myers The music we play is a ballroom-like mix of contemporary dance styles: a number of varieties waltz and waltz tempos, swing both east and west coast, two steps, latin and music that you can do both blues and tango style dancing to.

Norse Hall, 111 NE 11th St, Ptld

Cost: $12 for lesson and dance, $10- Dance only
Sat. Aug. 22, 2015

Dance: 7:00 -10:00
Annual Encore Ball at Director Park

SW Park and Yamhill Sts. Portland
Tickets available July 24 online and at dances

Sunday, August 30, 2015

Lesson: 10:30 - 11:30 am
Dance: 11:30-2:30 pm
Sunday Waltz Brunch and Dance
10:30 to 11:30 Introduction to Waltz: Lesson by Uwe Hessinger and Colleen Suzanne
11:30 to 2:30pm: Eclectic Dance music djed by Dennis Myers The music we play is a ballroom-like mix of contemporary dance styles: a number of varieties waltz and waltz tempos, swing both east and west coast, two steps, latin and music that you can do both blues and tango style dancing to.

Norse Hall, 111 NE 11th St, Ptld

Cost: $12 for lesson and dance, $10- Dance only
Sat. Sept. 12, 2015

Lesson: 7:15 Dance: 8:00 -11:15
Dance Eclectic

Waltz, Swing- East & West Coast, Two Steps, Latin
Norse Hall, 111 NE 11th St, Ptld Main Ballroom
7:15 - Lesson
8:00: DJ: Dennis Myers,
Cost: $12 for lesson and dance

Sunday, Sept. 20 , 2015

Lesson: 10:30 - 11:30 am
Dance: 11:30-2:30 pm
Sunday Waltz Brunch and Dance
10:30 to 11:30 Introduction to Waltz: Lesson by Uwe Hessinger and Colleen Suzanne
11:30 to 2:30pm: Eclectic Dance music djed by Dennis Myers The music we play is a ballroom-like mix of contemporary dance styles: a number of varieties waltz and waltz tempos, swing both east and west coast, two steps, latin and music that you can do both blues and tango style dancing to.

Norse Hall, 111 NE 11th St, Ptld

Cost: $12 for lesson and dance, $10- Dance only
Sat. Oct. 3, 2015

Lesson: 7:30 Dance: 8:30 -11:00
Blues Eclectic Saturday Night Dance

Blues, West Coast Swing, Blues, Waltz
Norse Hall, 111 NE 11th St, Ptld
7:30 - Lesson with Marjorie Taylor
8:30: Guest DJ, Dennis Myers, The focus of the Blues Eclectic playlist is all blues: There will be various styles of blues from classic to contemporary: blues that swing and blues where you feel the rhythm in your body that gets you to move.
Cost: $10 for lesson and dance

Sunday, Oct. 4 , 2015

Lesson: 10:30 - 11:30 am
Dance: 11:30-2:30 pm
Sunday Waltz Brunch and Dance
10:30 to 11:30 Introduction to Waltz: Lesson by Uwe Hessinger and Colleen Suzanne
11:30 to 2:30pm: Eclectic Dance music djed by Dennis Myers The music we play is a ballroom-like mix of contemporary dance styles: a number of varieties waltz and waltz tempos, swing both east and west coast, two steps, latin and music that you can do both blues and tango style dancing to.

Norse Hall, 111 NE 11th St, Ptld

Cost: $12 for lesson and dance, $10- Dance only
Sunday, Oct. 18 , 2015

Lesson: 10:30 - 11:30 am
Dance: 11:30-2:30 pm
Sunday Waltz Brunch and Dance
10:30 to 11:30 Introduction to Waltz: Lesson by Uwe Hessinger and Colleen Suzanne
11:30 to 2:30pm: Eclectic Dance music djed by Dennis Myers The music we play is a ballroom-like mix of contemporary dance styles: a number of varieties waltz and waltz tempos, swing both east and west coast, two steps, latin and music that you can do both blues and tango style dancing to.

Norse Hall, 111 NE 11th St, Ptld

Cost: $12 for lesson and dance, $10- Dance only
Sat. Oct. 31, 2015

Lesson: 7:15 Dance: 8:00 -11:15
Dance Eclectic Halloween Dance

Waltz, Swing- East & West Coast, Two Steps, Latin
Norse Hall, 111 NE 11th St, Ptld Main Ballroom
7:15 - Lesson
8:00: DJ: Dennis Myers,
Cost: $12 for lesson and dance

Sat. Nov. 7, 2015

Lesson: 7:30 Dance: 8:30 -11:00
Blues Eclectic Saturday Night Dance

Blues, West Coast Swing, Blues, Waltz
Norse Hall, 111 NE 11th St, Ptld
7:30 - Lesson with Marjorie Taylor
8:30: Guest DJ, Dennis Myers, The focus of the Blues Eclectic playlist is all blues: There will be various styles of blues from classic to contemporary: blues that swing and blues where you feel the rhythm in your body that gets you to move.
Cost: $10 for lesson and dance

Sat. Nov. 14, 2015

Lesson: 7:15 Dance: 8:00 -11:15
Dance Eclectic

Waltz, Swing- East & West Coast, Two Steps, Latin
Norse Hall, 111 NE 11th St, Ptld Main Ballroom
7:15 - Lesson
8:00: DJ: Dennis Myers,
Cost: $12 for lesson and dance

Sunday, Nov. 15 , 2015

Lesson: 10:30 - 11:30 am
Dance: 11:30-2:30 pm
Sunday Waltz Brunch and Dance
10:30 to 11:30 Introduction to Waltz: Lesson by Uwe Hessinger and Colleen Suzanne
11:30 to 2:30pm: Eclectic Dance music djed by Dennis Myers The music we play is a ballroom-like mix of contemporary dance styles: a number of varieties waltz and waltz tempos, swing both east and west coast, two steps, latin and music that you can do both blues and tango style dancing to.

Norse Hall, 111 NE 11th St, Ptld

Cost: $12 for lesson and dance, $10- Dance only
Sunday, Nov. 29 , 2015

Lesson: 10:30 - 11:30 am
Dance: 11:30-2:30 pm
Sunday Waltz Brunch and Dance
10:30 to 11:30 Introduction to Waltz: Lesson by Uwe Hessinger and Colleen Suzanne
11:30 to 2:30pm: Eclectic Dance music djed by Dennis Myers The music we play is a ballroom-like mix of contemporary dance styles: a number of varieties waltz and waltz tempos, swing both east and west coast, two steps, latin and music that you can do both blues and tango style dancing to.

Norse Hall, 111 NE 11th St, Ptld

Cost: $12 for lesson and dance, $10- Dance only
Sat. Dec. 5, 2015

Lesson: 7:30 Dance: 8:30 -11:00
Blues Eclectic Saturday Night Dance

Blues, West Coast Swing, Blues, Waltz
Norse Hall, 111 NE 11th St, Ptld
7:30 - Lesson with Marjorie Taylor

8:30: Guest DJ, Dennis Myers, The focus of the Blues Eclectic playlist is all blues: There will be various styles of blues from classic to contemporary: blues that swing and blues where you feel the rhythm in your body that gets you to move.
Cost: $10 for lesson and dance

Saturday, Dec. 12 , 2015

7pm to 11pm
Waltz Eclectic Holiday Dance
Eclectic Dance music djed by Dennis Myers The music we play is a ballroom-like mix of contemporary dance styles: a number of varieties waltz and waltz tempos, swing both east and west coast, two steps, latin and music that you can do both blues and tango style dancing to.

Norse Hall, 111 NE 11th St, Ptld , Main Ballroom

Cost: $12 for dance,
Sunday, Dec. 20 , 2015

Lesson: 10:30 - 11:30 am
Dance: 11:30-2:30 pm
Sunday Waltz Brunch and Dance
10:30 to 11:30 Introduction to Waltz: Lesson by Uwe Hessinger and Colleen Suzanne
11:30 to 2:30pm: Eclectic Dance music djed by Dennis Myers The music we play is a ballroom-like mix of contemporary dance styles: a number of varieties waltz and waltz tempos, swing both east and west coast, two steps, latin and music that you can do both blues and tango style dancing to.

Norse Hall, 111 NE 11th St, Ptld

Cost: $12 for lesson and dance, $10- Dance only