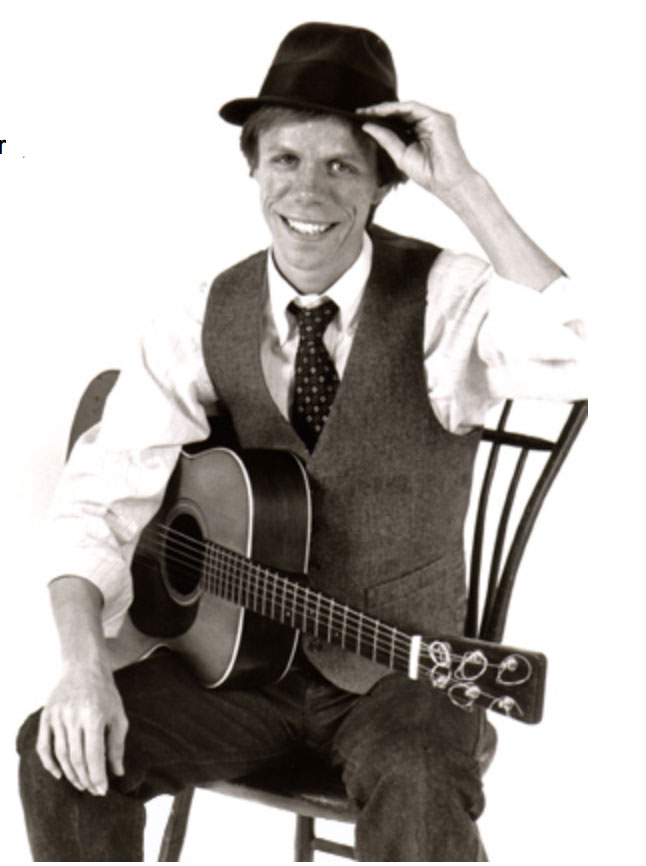 Sunday, May 15,
Special Sunday Waltz Brunch and Dance w. Live Music from Larry Unger and Friends

(Details below)
10:30 to 11:30 Lesson
11:30 to 3:00pm: Live Music with Larry Unger with recorded Eclectic Music during breaks
Norse Hall, 111 NE 11th St, Ptld

Cost- $15 for dance, brunch and lesson, $12 dance only
Every Thursday
Dance: 7:30pm to 10:30pm

Waltz Eclectic Thursday nights at Fulton Park Will Be Continuing
DJ Dennis Myers, Host Colleen Suzanne
All styles of waltz plus an eclectic mix of other dance music. All ages, all levels. Everyone welcome
Fulton Park C. C., 68 SW Miles, Ptld.
Thanks for all your feedback. I think I got ahead of myself. Thursdays would not be available consistently at Norse Hall or the others places under consideration, so for the time being we will stay at Fulton Park for Thursdays, and there will be occasional dances on other nights (probably Tuesdays) at different ballrooms. Other DJs will be providing the music at Fulton on Thursdays more often.
Last Thursday many people mentioned that they enjoyed Fulton Park, its location, and its park-like atmosphere. I would hate to give up Thursday without having another place that would have an equal location and ambience for our group. Also, the floor has been better the last few weeks (similar to how it was last fall). We will continue to look at options for improving the floor, but I am not very optimistic that the city would be willing to work with us. What do you all think? Your continued feedback would be helpful.
Sundays April 24/May 1 Richard Powers Weekend Review


Don Harvey will be reviewing the Richard Powers weekend workshop from 11am to 2pm at Norse Hall, where the workshop was held. If you are a beginner, or want to work on your basic rotary or cross-step, come at 10am. No admission charge
Sat. May 7
Lesson: 7:30 Dance: 8:30 -11:00
Blues Eclectic Saturday Night Dance

Blues, West Coast Swing, Blues, Waltz
Norse Hall, 111 NE 11th St, Ptld
7:30 - Lesson

8:30: DJ, Sam Lieberman, The focus of the Blues Eclectic playlist is all blues: There will be various styles of blues from classic to contemporary: blues that swing and blues where you feel the rhythm in your body that gets you to move.
Cost: $12 for lesson and dance, $10 for dance only

Saturday, May 14

Workshop: 12:00 to 4pm

Dance: 7:30 -10:30 pm
Workshop and Dance with Lilli Ann Carey from Seattle
Noon: Foxtrot for the Creative dancer- SSQQ- 2 hours

We will review the basics in Foxtrot and then move onto how to take full advantage of those slows and quicks, breaking rhythm to express the music!
Pre-requisite- dancing some partner dance at an intermediate level.



2pm: Adding Blues and Contrast to your Waltz- 2 hours

We will look at basic blues connection and then work on ways to break rhythm, play with blues moves and add contrast in waltz to form a creative dynamic (out of the traveling lane) and then regain the 6-step beat. Quite delicious.

Short break every hour. Participants, bring a water bottle and a snack.

Cost: $25 for one session/ $45 for both

7:30pm Dance with DJ Lilli Ann Carey - Waltz, Blues, Swing, Latin. Cost: $10

Lenora's Room, 615 SE Alder, Use west entrance on 6th Ave.


Lilli Ann Carey teaches and promotes dance with classes, workshops and events through her company, Dance For Joy! (www.danceforjoy.biz), including the An Evening in Vienna Viennese Ball and Dancing 'til dusk Summer Outdoor Dance program for Seattle Parks and SAM. She teaches several nights a week in Seattle and has taught regular classes in Portland, OR. She has also taught workshops in Atlanta and in the DC area and for Friday Night Waltz in San Francisco. Her spontaneous sense of humor, dynamic energy and creative right-on observations (to leads and follows!) create a playful and effective learning environment. For these workshops Lilli Ann will be partnered by her daughter Claire- a beautiful dancer and one of her regular teaching partners.
Sunday, May 15

Lesson: 10:30 - 11:30 am
Dance: 11:30-2:30 pm
Special Sunday Waltz Brunch and Dance w.
Live Music from Larry Unger and Friends

10:30 to 11:30 Lesson
11:30 to 3:00pm: Live Music with Larry Unger with recorded Eclectic Music during breaks
Norse Hall, 111 NE 11th St, Ptld

Their playlist will be waltzes from Larry's CDs and some new ones plus acoustic swing, blues, foxtrots and other dance music.

Larry Unger and Aubry Knuth bring together traditional and contemporary acoustic music from around the world, creating a dynamic, swinging sound that is sure to get you on your feet. With Audry on fiddle and Larry on guitar and banjo, their music is full of rhythmic drive and melodic candor. Their show is always new and exciting, presenting everything from traditional American and Celtic fiddle tunes to jazz, blues, and Larry's original compositions (which have been Waltz Eclectic favorites for 15 years).

Cost- $15 for dance, brunch and lesson, $12 dance only
Sat. June 4
Lesson: 7:30 Dance: 8:30 -11:00
Blues Eclectic Saturday Night Dance

Blues, West Coast Swing, Blues, Waltz
Norse Hall, 111 NE 11th St, Ptld
7:30 - Lesson with Marjorie Taylor

8:30: DJ, Dennis Myers, The focus of the Blues Eclectic playlist is all blues: There will be various styles of blues from classic to contemporary: blues that swing and blues where you feel the rhythm in your body that gets you to move.
Cost: $12 for lesson and dance, $10 for dance only

Sunday, June 19

Lesson: 10:30 - 11:30 am
Dance: 11:30-2:30 pm
Sunday Waltz Brunch and Dance
10:30 to 11:30 Introduction to Waltz: Lesson by Uwe Hessinger and Colleen Suzanne
11:30 to 2:30pm: Eclectic Dance music djed by Dennis Myers The music we play is a ballroom-like mix of contemporary dance styles: a number of varieties waltz and waltz tempos, swing both east and west coast, two steps, latin and music that you can do both blues and tango style dancing to.

Norse Hall, 111 NE 11th St, Ptld

Cost- $14 for dance, brunch and lesson, $12 for brunch and dance
Sat, July 9, 2016


Dance: 7:30-11pm
Dance Eclectic: Saturday Night at Norse Hall
Lesson and Playlist to be determined


Dance on Portland's premier large dance floor.
Bar and Lounge will be open

Norse Hall, 111 NE 11th Ave, Portland,

Cost: $14 for lesson and dance, $12 for dance only
Sunday, July 17

Lesson: 10:30 - 11:30 am
Dance: 11:30-2:30 pm
Sunday Waltz Brunch and Dance
10:30 to 11:30 Introduction to Waltz: Lesson by Uwe Hessinger and Colleen Suzanne
11:30 to 2:30pm: Eclectic Dance music djed by Dennis Myers The music we play is a ballroom-like mix of contemporary dance styles: a number of varieties waltz and waltz tempos, swing both east and west coast, two steps, latin and music that you can do both blues and tango style dancing to.

Norse Hall, 111 NE 11th St, Ptld

Cost- $14 for dance, brunch and lesson, $12 for brunch and dance
2016 Black and White Ball - July 30, 7 - 10pm
Director Park, Downtown Portland
Registration opens June 10
Sat. August 6
Lesson: 7:30 Dance: 8:30 -11:00
Blues Eclectic Saturday Night Dance

Blues, West Coast Swing, Blues, Waltz
Norse Hall, 111 NE 11th St, Ptld
7:30 - Lesson with Marjorie Taylor

8:30: DJ, Dennis Myers, The focus of the Blues Eclectic playlist is all blues: There will be various styles of blues from classic to contemporary: blues that swing and blues where you feel the rhythm in your body that gets you to move.
Cost: $12 for lesson and dance, $10 for dance only

Sunday, August 21

Lesson: 10:30 - 11:30 am
Dance: 11:30-2:30 pm
Sunday Waltz Brunch and Dance
10:30 to 11:30 Introduction to Waltz: Lesson by Uwe Hessinger and Colleen Suzanne
11:30 to 2:30pm: Eclectic Dance music djed by Dennis Myers The music we play is a ballroom-like mix of contemporary dance styles: a number of varieties waltz and waltz tempos, swing both east and west coast, two steps, latin and music that you can do both blues and tango style dancing to.

Norse Hall, 111 NE 11th St, Ptld

Cost- $14 for dance, brunch and lesson, $12 for brunch and dance
2016 Encore Ball - August 27, 7 - 10pm
Director Park, Downtown Portland
Registration opens July 30
Sat. August 6
Lesson: 7:30 Dance: 8:30 -11:00
Blues Eclectic Saturday Night Dance

Blues, West Coast Swing, Blues, Waltz
Norse Hall, 111 NE 11th St, Ptld
7:30 - Lesson with Marjorie Taylor

8:30: DJ, Dennis Myers, The focus of the Blues Eclectic playlist is all blues: There will be various styles of blues from classic to contemporary: blues that swing and blues where you feel the rhythm in your body that gets you to move.
Cost: $12 for lesson and dance, $10 for dance only

Sunday, Sept. 18

Lesson: 10:30 - 11:30 am
Dance: 11:30-2:30 pm
Sunday Waltz Brunch and Dance
10:30 to 11:30 Introduction to Waltz: Lesson by Uwe Hessinger and Colleen Suzanne
11:30 to 2:30pm: Eclectic Dance music djed by Dennis Myers The music we play is a ballroom-like mix of contemporary dance styles: a number of varieties waltz and waltz tempos, swing both east and west coast, two steps, latin and music that you can do both blues and tango style dancing to.

Norse Hall, 111 NE 11th St, Ptld

Cost- $14 for dance, brunch and lesson, $12 for brunch and dance
Sat. Oct. 1
Lesson: 7:30 Dance: 8:30 -11:00
Blues Eclectic Saturday Night Dance

Blues, West Coast Swing, Blues, Waltz
Norse Hall, 111 NE 11th St, Ptld
7:30 - Lesson with Marjorie Taylor

8:30: DJ, Dennis Myers, The focus of the Blues Eclectic playlist is all blues: There will be various styles of blues from classic to contemporary: blues that swing and blues where you feel the rhythm in your body that gets you to move.
Cost: $12 for lesson and dance, $10 for dance only

Sat, Oct. 8, 2016


Dance: 7:30-11pm
Dance Eclectic: Saturday Night at Norse Hall
Lesson and Playlist to be determined


Dance on Portland's premier large dance floor.
Bar and Lounge will be open

Norse Hall, 111 NE 11th Ave, Portland,

Cost: $14 for lesson and dance, $12 for dance only
Sunday, Oct. 23

Lesson: 10:30 - 11:30 am
Dance: 11:30-2:30 pm
Sunday Waltz Brunch and Dance
10:30 to 11:30 Introduction to Waltz: Lesson by Uwe Hessinger and Colleen Suzanne
11:30 to 2:30pm: Eclectic Dance music djed by Dennis Myers The music we play is a ballroom-like mix of contemporary dance styles: a number of varieties waltz and waltz tempos, swing both east and west coast, two steps, latin and music that you can do both blues and tango style dancing to.

Norse Hall, 111 NE 11th St, Ptld

Cost- $14 for dance, brunch and lesson, $12 for brunch and dance
Sat. Oct. 29
Lesson: 7:30 Dance: 8:30 -11:00
Blues Eclectic Saturday Night Dance

Blues, West Coast Swing, Blues, Waltz
Norse Hall, 111 NE 11th St, Ptld
7:30 - Lesson with Marjorie Taylor

8:30: DJ, Dennis Myers, The focus of the Blues Eclectic playlist is all blues: There will be various styles of blues from classic to contemporary: blues that swing and blues where you feel the rhythm in your body that gets you to move.
Cost: $12 for lesson and dance, $10 for dance only

Sunday, Nov. 20

Lesson: 10:30 - 11:30 am
Dance: 11:30-2:30 pm
Sunday Waltz Brunch and Dance
10:30 to 11:30 Introduction to Waltz: Lesson by Uwe Hessinger and Colleen Suzanne
11:30 to 2:30pm: Eclectic Dance music djed by Dennis Myers The music we play is a ballroom-like mix of contemporary dance styles: a number of varieties waltz and waltz tempos, swing both east and west coast, two steps, latin and music that you can do both blues and tango style dancing to.

Norse Hall, 111 NE 11th St, Ptld

Cost- $14 for dance, brunch and lesson, $12 for brunch and dance
Sat. Dec. 3
Lesson: 7:30 Dance: 8:30 -11:00
Blues Eclectic Saturday Night Dance

Blues, West Coast Swing, Blues, Waltz
Norse Hall, 111 NE 11th St, Ptld
7:30 - Lesson with Marjorie Taylor

8:30: DJ, Dennis Myers, The focus of the Blues Eclectic playlist is all blues: There will be various styles of blues from classic to contemporary: blues that swing and blues where you feel the rhythm in your body that gets you to move.
Cost: $12 for lesson and dance, $10 for dance only

Sat, Dec. 10, 2016


Dance: 7:30-11pm
Holiday Ball

Lesson and Playlist to be determined


Dance on Portland's premier large dance floor.
Bar and Lounge will be open

Norse Hall, 111 NE 11th Ave, Portland,

Cost: $14 for lesson and dance, $12 for dance only
Sunday, Dec. 18

Lesson: 10:30 - 11:30 am
Dance: 11:30-2:30 pm
Sunday Waltz Brunch and Dance
10:30 to 11:30 Introduction to Waltz: Lesson by Uwe Hessinger and Colleen Suzanne
11:30 to 2:30pm: Eclectic Dance music djed by Dennis Myers The music we play is a ballroom-like mix of contemporary dance styles: a number of varieties waltz and waltz tempos, swing both east and west coast, two steps, latin and music that you can do both blues and tango style dancing to.

Norse Hall, 111 NE 11th St, Ptld

Cost- $14 for dance, brunch and lesson, $12 for brunch and dance